With KISAN, experience the
Real Reach


and not just a "passing glance".
Vs.
You get only the numbers of 'Live' users.
Know the 'REAL' audience.
Get the participant's name, location &
verified contact details.
You can't reach them after the session.
Start a dialogue even after the session.
Connecting with Participants is easier on KISAN
They need to visit website and you have to
wait for them to reach you.
Just a click on 'Call back' button,
and you will receive real time intimation.
Get the real Audience data, and not just numbers
Poll or survey among
Anonymous audience.
Market Survey among real audiences.
Action can follow.
As you have their contact details.
And their location on Map.
KISAN offers everything you need in the
webinar and much more.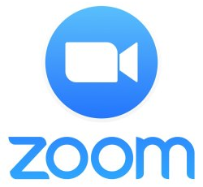 Vs.
What is the capacity of participants per session?
Zoom Meeting

Up to 100 with free license, Max up to 1,000 depending on plan and large meeting add-on.
KISAN

Upto 10,000 attendees
Who has better participant engagement tools?
Zoom Meeting

Can chat, send reaction, raise hand
KISAN

'Raise hand' option is available

No provision for Q & A

Participants can ask questions, and Host can answer them publicly or privately.

No Call back requests

Participant can send the call back request.

No email reminders

Email reminders and in-app notifications. Participant will never miss the event

Conduct Polls and survey

Conduct polls and survey and get their responses right away.
Audio and video sharing facility
Zoom Meeting

All participants can mute/unmute their own audio.
Host can mute/request to unmute participants.
The Host can set all participants to mute upon entry.
KISAN

Only the Host and panelists can mute/unmute their own audio.
Attendees join in listen-only mode only. The Host can unmute one or more attendees.

All participants can share video.

Only host and panelist can share their video
How convenient is the event registration
Zoom Meeting

Participant need to fill up the form every time.
KISAN

Just ONE CLICK registration. No need to fill out the registration form.
Registration Reports
Zoom Meeting

Not available
KISAN

Get the event's registration report, See the participants on the map - from they are joining the event.
Customer Support
Zoom Meeting

24/7 Support
KISAN

24/7 Support

No dedicated account manager

Dedicated account manager

Contact Us
Kindly share your contact details. We will contact you soon.
Fields marked with * are mandatory.

ss